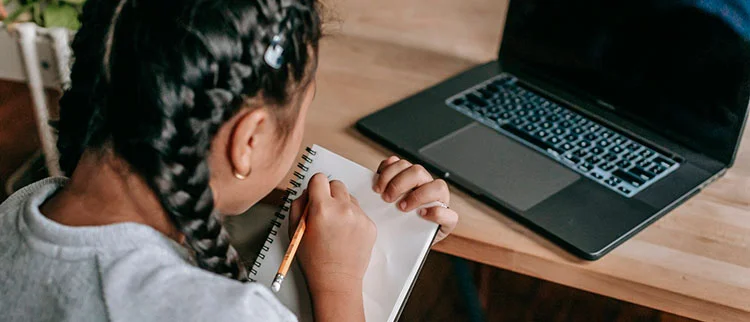 Good Transition Words for Essays to Structure Your Text and Make It Magnetic
Your task as an essay writer is to convey your message to your reader as clearly and concisely as possible. To do that, you select strong arguments and illustrative evidence. However, the way you structure your text is equally important: the order in which you lay out your ideas, the logical connections you make between the sentences and paragraphs, etc. This helps your reader to navigate your text and stay engaged.
Transition expressions are visible markers of such logical connections between structural elements. They alert your reader about a change of subject, make your text easier to follow, add clarity and coherence. You can use them to start a paragraph connecting it logically with a preceding one or to conclude a section, summarize it, and prepare your reader for further information.
Of course, even the best transition words for essays cannot replace a thought-through logical structure. They are merely traffic signs signaling the next turn and making your reader's journey more predictable and comfortable. Therefore, you should avoid simply throwing some fancy bookish transitional expressions into your text for "cosmetic" purposes. Do not force them only to make your text appear logically organized. Otherwise, instead of making your text smooth, they will sound jarringly out of place.
To make sure your transition words are always helpful and to the point, follow two simple rules of thumb:
Always use them according to their broader function: for example, "order," "emphasis," "contrast," etc.
Always remember their literal meaning. For example, do not use "in addition" if you do not intend to introduce another piece of evidence illustrating a previously stated point.
With that in mind, let us study some of the most helpful groups of transition words for paragraphs in essays. We shall start with fundamentals and gradually progress to more sophisticated expressions.
Transition Words for Essays: High School and Middle School
There are three cases of use for transitional expressions: transition between sentences inside the paragraph, transitions between paragraphs within the text, and transition between sections of the longer papers (including entire transitional paragraphs).
For high school essays, given their relative shortness, a transition between paragraphs is the most relevant case. Here are some of the primary expressions that are helpful to beginners. With them, one can improve the flow of the classic 5-paragraph essay.
Beginning transition words for essays to use in the introduction:
First of all
As a rule
At the beginning
Generally
One important thing
To begin/start
The first thing
Here
Early on
Transitional expressions for body paragraphs:
Therefore
Moreover
At the same time
Except
Firstly/Secondly/Thirdly
Another important factor
Furthermore
Along with
In fact
Summarizing transition words for essays conclusion:
On the whole
To conclude
To summarize
To sum up
In conclusion
In a word
In brief
In summary
As a final word
This list, of course, is far from comprehensive. Rather, these are just some examples of transitional expressions for your essay to glide smoothly, helping your readers move along with the flow of your thoughts.
Transition Words for College Essays According to the Type
In college, essays become longer – and more complex in their structure. Paragraphs are also of substantial length and often need some transitional expressions to hold them together. Here are some transition words for essays college students might find helpful. We have grouped them according to the essay type, where particular expressions are often used.
Transition words for cause and effect essays include two major groups of expressions. Namely:
Causal transition phrases highlight the inciting incident, the reason something happened:
Owing to
Because of
Due to
Since
Seeing that
In view of
Given
While
Consequential transition phrases introduce the result or the effect that followed:
As a result
Consequently
For this reason
Hence
Therefore
Thus
Under these circumstances
What followed is
Accordingly
With these words, it will be easier for you to list causes and effects coherently and for your readers – to follow your paper and retain the knowledge.
Transition words for argumentative essays include the following often-used groups of expressions:
Sequential transition words are used to structure your argument and signal that you are going from one statement to another:
To begin/start with
In the first place
Initially
Then
Next
Secondly
Subsequently
After that
Last but not least
As the final point
Additive transition words can be used to build up the tension and go smoothly from one supporting piece of evidence to another:
And
Or
Nor
Either
Too
Moreover
Indeed
Furthermore
Additionally
What is more
As well
Let alone
Not only… but also…
Besides
On the other hand
Much less
Not to mention
In the same vein
The expressions above have rhetorical merits. They are crucial not only for structuring your essay but also for the eloquence and overall impression readers get from your text.
Transition words for compare and contrast essays include the following groups of expressions:
Similarity transition words connect things and suggest they are alike in some way:
Likewise
In the same way
In similar fashion
In the like manner
Similarly to
By the same token
Just as
Adversative transition words mark conflict, contrast, and contradiction:
Conversely
Whereas
In contrast
Unlike
However
But
On the other hand
Nevertheless
Nonetheless
Though
With these transitional words, your reader will never confuse what is similar and what is different in the items you compare.
Transition words for informative essays are very diverse and may include any of the groups mentioned above. Still, some transitional words and phrases are used more often for informative and expository writing:
Clarifying transition words used to explain, paraphrase, and detail:
That is/i.e.
In other words
To put it another way
That is to say
To rephrase
In other words
Opposition transition words express that there are limits and exceptions to the rules described earlier:
However
Although this may be true
At the same time
Despite this
Albeit
Still
Instead
Although
Different from
Of course…, but…
Using these expressions helps to lay out all the details about your topic in a structured manner and avoid confusion and information overload.
Transition words should be used sparingly in narrative essays to avoid formality and dryness. Still, some groups appear regularly in this style of writing:
Emphatic transition words:
Above all
Certainly
Most importantly
For one thing
To be sure
Truly
Indeed
Certainly
Surely
Especially
Surprisingly
Particularly
Specifically
Expressly
Transition words for time, sequence, and order:
First, second, third…
After/afterward
Before
Currently
During
Earlier
Meanwhile
Now
Next
Then
Finally
At last
In the end
As you can see, some transitional expressions can be successfully incorporated even in the creative writing samples.
Advanced Transition Words for Essays and Research Papers
Suppose you write on a high level, for example, to influence local policy or present the key findings of the important study. You might want to use strong transition words for essays to convey expertise and authority and be more persuasive.
To express purpose, condition, intent:
For that purpose
With this intention
With this in mind
Inasmuch as
Granted that
In the event that
In view of
To highlight effect, consequence, and result:
Henceforth
Forthwith
Thereupon
Consequently
For this reason
To introduce an example, evidence, and support:
To illustrate
Notably
In particular
To demonstrate
To enumerate
For instance
For example
Including
Like
Especially
To convey importance, significance, consequence:
Primarily
Chiefly
Most importantly
Critically
Foundationally
To signal conclusion, summary, and restatement:
Ultimately
On balance
Altogether
As has been demonstrated/noted/pointed out
All things considered
For the most part
Overall
By and large
In any case
In the end
All in all
Transition words are crucial for your essay's readability, guiding your audience and alerting their attention to important parts of the text. Yet these expressions only work if they mirror the paper's structure and are used according to their general function and literal meaning.
We hope that this guide made transition words easier for you. However, if you still struggle, just remember: practice makes perfect.